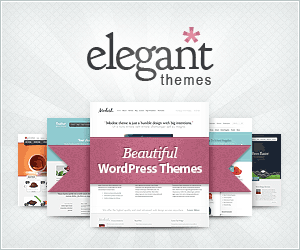 List Of All MTNMTN Nigeria's USSD Codes for Account Balance, Borrow Data/Airtime and Buy Any Data
MTN One of the fastest and best Telecommunication company in Nigeria has introduced Unstructured Supplementary Service Data (USSD) to enable it's numerous customer perform easy service at the comfort of their zone.
Today we are going to take a look at various USSD code of MTN Nigeria. Let's begin by understanding the meaning of USSD code.
What is USSD CODE
USSD Mean Unstructured Supplementary Service Data) This a communication tool that is used to send message between a mobile phone and an application program in the network.
These USSD codes are used to execute functions like uploading airtime or provide the user with access to a menu with a range of functions.
With the introduction of USSD Code, MTN network users can now check their internet data, airtime balance also buy airtime and data at a go either from their bank account, transfer data/airtime to friends and family without stress.
ALL MTN USSD CODES IN NIGERIA
1. How to activate any data on MTN Nigeria?
Simply Dial *131#
2. Check Airtime Balance:
Dial *559#
3. Borrow Airtime
Dial *606#
You may like: List of Glo USSD Codes to check account balance, borrow and buy data/airtime & share data
Borrow Data:
Dial *606# and select XtraByte
To be eligible for Airtime borrow,you must:
Be a Prepaid customer
Have registered your phone number
Have been on the MTN network for more than 3 months
Have spent at least N200 monthly for 3 months
Have between N0 and N75 in your main account
Paid-up any outstanding XtraTime loan request
4.How to transfer airtime using USSD
Before you can transfer airtime, you must change the default PIN which is 0000
To Change your MTN Share PIN:
Send an SMS with your Default PIN New PIN New PIN to 777
Dial *777*Recipient's Number*Amount*PIN# on your phone and then click on send
Eg. dial*777*08066633347*1000*1234#
5. Buy airtime your bank accounts
Simply dial *904# to go through the menu or *904*Amount# to buy airtime.
6. MTN Data Bonus Balance Code
Dial *559*63#
7. MTN Data Bundle Balance Code
*131*4#
8. MTN Customer Care
Dial 180 from an MTN line
Also you can reach out to mtn customer representative via 08031000180 from other networks and +2348031000180 from outside the country
Reach MTN on WhatsApp: 09033000001 or send them email: customercareng@mtn.com
9 MTN Roaming
To enjoy data roaming, go to settings and turn on your 'data roaming'
Set phone on 3G or 4G where applicable.
To subscribe to any roaming bundle, dial *123*4# or visit myMTN App. However, before buying a bundle, check eligible countries on *123*4#
10. Subscribe to any YouTube video streaming pack
SMS by texting the plan specific keyword to 131.
There are various plan for youtube vdeo streaming pack
1.1hour pack plan: code, Text VP1 to 131 at N150
2. 3hours pack plan. Text VP3 to 131 at N400
3.14 days pack : Text YPD TO 131 FOR N500
11. MTN International Call Balance Code
Dial *559*7#
12. Credit Balance
Checking your mtn account balance be done via a USSD short code.
Dial *556# your MTN line then hit "send"
13.Awuf balance
Checking awuf balance can be done via sms simply
Dial *559*14#
Please note:MTN ussd service is available for 24 hours in a day and 7 days a week to all MTN customers.
Have you used any code that worked for you? Kindly share on the comment section.
Last updated is 10/01/2022